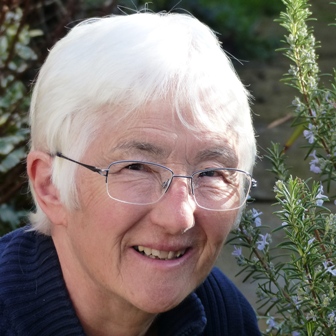 I've been making up stories since I was a child, in fact my parents thought I would grow up to be a novelist, because I used to climb into their bed on Saturday mornings, aged three, and entertain them with long sagas about the adventures of my toys. However, it was a long time before it occurred to me to write things down, and then only when a little friend suggested we spend sunny days during the summer holidays by the river, writing our 'novels.' We must have been ten or eleven. None of this juvenilia survives, which is just as well, as we were certainly not the Bronte sisters! After that there was a long period when I wrote nothing at all, although I did make up stories for the children I taught in nursery and special schools.

Most of my adult life has been devoted to practical things, teaching very small children, tutoring youngsters in the local college of further education, working in a Manchester youth club, being sensible. Now, at last, I have time to pursue my interest in writing short stories and historical fiction. I've always been interested in history, although it wasn't a subject I excelled at as a youngster, and I love reading historical novels, so when I started to write a 'history mystery' was an obvious choice.

My first novel, Death of a Daughter of Venice, an historical murder mystery, draws on my experience with young people, their mischief and growing pains, and a fascination with 18th Century Venice.